Twisted Whorls in Corn
Craig Langemeier, Western Product Agronomist
June 19, 2019
Within the Hoegemeyer footprint we have corn at many different stages of growth depending on when producers could get into the field. In our southern regions, we have corn well over our knees. As we move into Nebraska there is corn anywhere from knee high to emerging. As we move into northern Iowa and southern South Dakota there are a lot of planters rolling as I type this since mother nature is finally cooperating.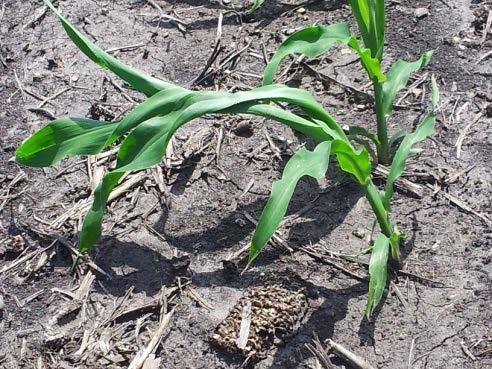 Something we have been noticing in corn that is further along is Rapid Growth Syndrome. Certain genetics seem to be more prone to this and we will see some "repeat offenders" that seem to have this issue every year. The corn always comes out of it, but if you see corn with twisted whorls this article gives you a good background on why this happens. 
As always if you have any questions feel free to call your Hoegemeyer DSM or agronomist.