 Northern Region
The latest happening in South Dakota
Regional Product Advantage: Hoegemeyer Brand 7990 Q
DSM, Aaron Fuelberth, Shares what his favorite corn is.
Regional Product Advantage: Hoegemeyer Brand 2763 E
Having the proper soybean for your area is important. Aaron Fuelberth shares how the 2763 E soybean is right for the Northern region.
Regional Product Advantage: Hoegemeyer Brand 2553 E
It is always good to have soybeans that are able to withstand any kind of soil. Tim Good shares how good 2553 E is for those different kinds of soils. 
Regional Product Advantage: Hoegemeyer Brand 8233 AM
DSM, Tim Good, loves how well 8233 AM works for him and wants to share more information about how it can help you.
Regional Product Advantage: Hoegemeyer brand 2123 E
In Sioux Center, Iowa, Tom Matthys shares information about how 2123 E is a good product for this area.
Regional Product Advantage: Hoegemeyer brand 7653 Q
Northern Region DSM, Tom Matthys talks about one of his favorite products that have good maturity 7653 Q.
Regional Product Advantage: Hoegemeyer Brand 2553 Enlist
AJ Schmitz talks about how the 2553 Enlist Soybeans are an all-over hybrid that is successful in the Northern region.
Regional Product Advantage: Hoegemeyer brand 7990 Q
District Sales Manager, AJ Schmitz, shares his thought on this dual-purpose hybrid.
Regional Product Advantage: Hoegemeyer brand 7138 AM
Sales Team Leader, Steve Renli, shares the benefits of 7138 AM and evaluating the fields.
Regional Product Advantage: Hoegemeyer brand 2241 E
Brad Johnson of Morning View Ag loves how 2241 E performs for those in South Dakota. "For us, it is an ideal bean for our soil types," Johnson said. Learn more about the Enlist soybean now.
Regional Product Advantage: Hoegemeyer brand 2660 E
Hoegemeyer brand Enlist soybeans perform in our Northern region. Consistency and high yields are two of the reasons why dealers like Morning View Ag trust this plant. Learn about 2660 E now.
Top 109-Day Corn Products
Solid characteristics and performance featured in these regional Qrome and Optimum AcreMax Leptra brand products.
Localized Testing For Maximum In-Field Performance
Hoegemeyer uses a large network of plots to evaluate our products. The information that we gather allows us to select the right seed for our customers' unique growing conditions.
Regional Product Advantage: Hoegemeyer 2240 E™ & 2245 E™
Placement recommendations and key agronomics for Enlist E3 soybean companion products 2240 E & 2245 E.
Agronomist Stuart Carlson Discusses Top Regional Products
Local strip plots and third party trials reveal top Hoegemeyer brand products for the northern footprint.
Fall Soil Sampling
Soil sampling is a good investment. Based on the soil analysis, fall season allows additional time to think about upcoming management decisions and a successful 2021 growing season.
How To Prioritize Corn Harvest
Checking for stalk quality with the Push Test can help identify which fields to prioritize when making a harvest plan. Key factors like ear retention and grain moisture are also characteristics to consider.
How Planting Populations Affect Yield
By testing population planting extremes, we are able to pinpoint ideal population rates to ensure correct product placement, maximize standability and deliver strong yield performance.
RAISED LOCAL. RAISED RIGHT.
Born and raised here, Hoegemeyer Hybrids® knows what thrives in the Western Corn Belt. We've spent 80 years walking, growing and living these fields to give you agronomic expertise as genuine as our service and delivering higher yield results to prove it.
Tune in for some homegrown insights.
Every year, we look forward to greeting our customers and new faces out in the fields through our Master Plot Tours. And while this year looks a little different, we are excited to announce a new virtual series—Crop Talk—to bring you the latest agronomy insights, plot results, and visibility into new varieties and top performers. At Hoegemeyer, relationships and commitment to our customers runs deep.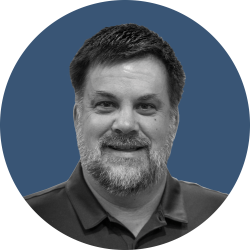 Stuart Carlson, Northern Agronomist
Meet your local Hoegemeyer agronomist. Bringing local know-how to fields and soils in South Dakota and Northern Nebraska. Pinpointing the right varieties that perform, right here.
Top performing corn products in the Northern region
View the latest products and technologies from Hoegemeyer such as Qrome® Corn and more. All combined with our local expertise.
| Product | RM | Description |
| --- | --- | --- |
| 7209 AM/7211 Q | 102 | A tough hybrid with excellent late season stalks and appearance |
| 7402 AM/7404 Q | 104 | Broadly adapted genetics with Optimum AQUAmax drought tolerance |
| 8084 AM/8085 Q | 110 | New genetics with consistent yields and outstanding root strength |
| 8104 AM/8106 Q | 111 | Versatile 111 day product with excellent test weight |
| 8233 AM/8235 Q | 112 | New 112 day AQUAmax "go anywhere" product with good season-long standability |
Top performing soybean products in the Northern region
We offer strong varieties that perform right, including game-changing technologies like Enlist™ E3 Soybeans—the most elite herbicide system available in soybeans.