Our roots run deeper
A seed brand built on trusted relationships.
Trust that farmer success is our number one priority. Trust that we will work with you to understand your needs and unique growing conditions. Trust that we will only recommend the right seed for your acres. Why? Because we live and work here. We serve our neighbors, our friends and our families. It's that commitment to those trusted relationships that will continue to make Hoegemeyer Hybrids the leader of seed solutions and farmer success in the Western Corn Belt.
SEE WHERE WE'VE BEEN. AND WHERE WE'RE GOING.
After 85 years serving the Western Corn Belt and helping farmers succeed season after season, we know what thrives here better than anyone. And we're only growing stronger.
1937
H. Chris Hoegemeyer and his son, Leonard C. Hoegemeyer, together start Hoegemeyer Hybrids. Soon after, we release our very first exclusive varieties, which came out of the studies Leonard made during graduate school. This spirit of innovation continues at Hoegemeyer to this day.
1950s
Our first Field Day is held, which continues to be an important part of the business every year, giving customers a chance to see our latest hybrids first-hand.
1970s
Leonard's son, Tom Hoegemeyer, joins the company, building a reputation as one of the most innovative plant breeders in the seed industry.
1980s
We add soybeans to our market offerings while embracing biotechnology and staying ahead of the curve as we grow into the future.
2000-present
We relentlessly continue to hone our regional research, testing and technologies to give farmers the right seed year after year—which ultimately results in Hoegemeyer being named the regional seed brand of the Western Corn Belt for Corteva™ Agriscience in 2018. Our combination of world-class offerings and localized expertise continues to this day. And we're only growing stronger.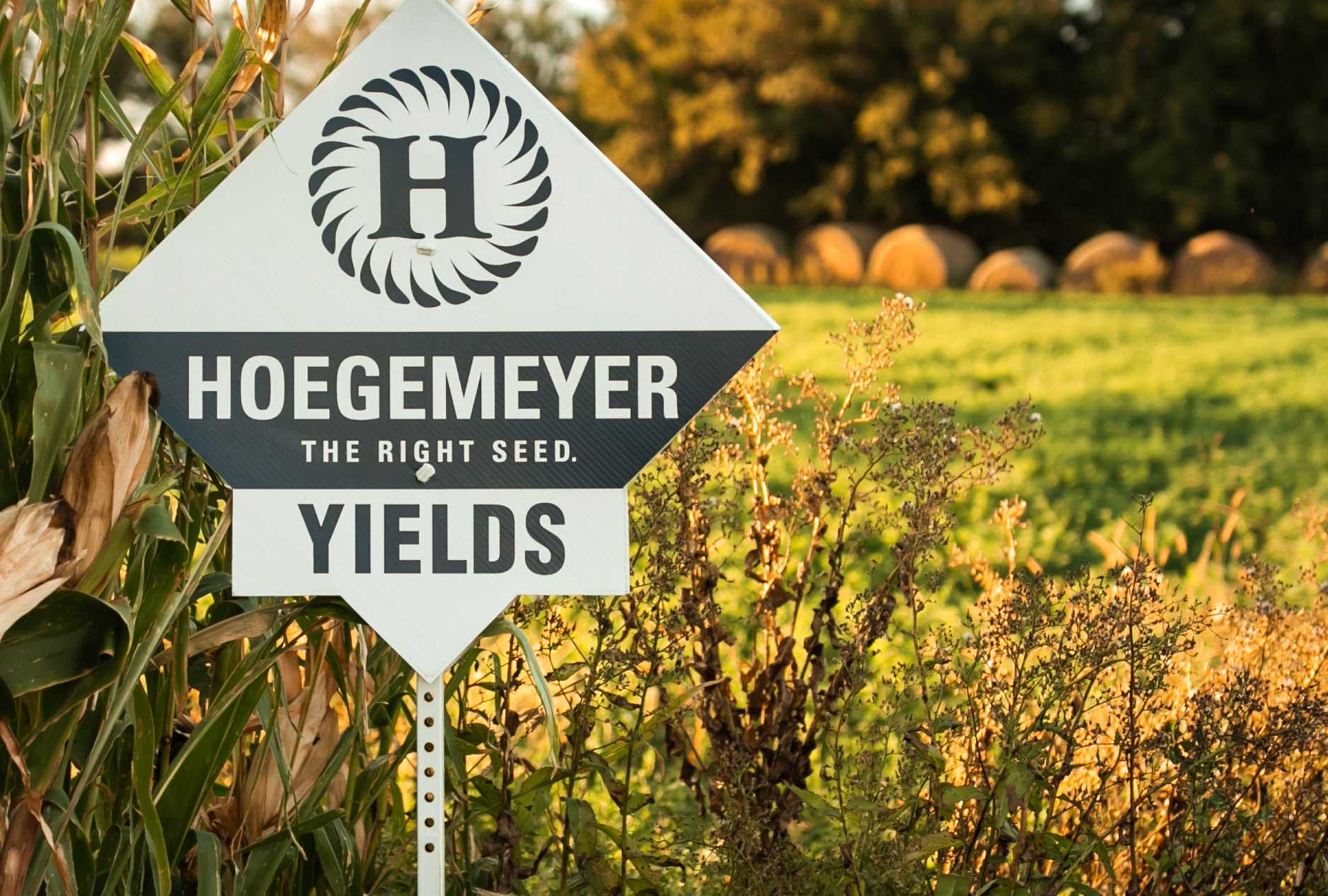 Our commitment to you
Our Mission
We will always provide innovative products and exceptional service to ensure our customers have long-term success right here in the Western Corn Belt. It's what founded our company, and what created our vision and values.
Our Vision

We aim to be the most trusted seed brand in the Western Corn Belt, season after successful season. To get there, we focus entirely on three areas: customer satisfaction, quality and value. And our focus never wavers.
Our Values

Family. Integrity. Continuous improvement. And our most important resource of all: People. By closely holding these four company values, day in and day out, we consistently deliver one result—your success.