In the Field with the Interns
Trisha Dybdal & Connor Duncan, 2022 Interns
June 8, 2022
As May wrapped up last week, our interns, Connor and Trisha, have shared recaps of what work they have been doing during their short few weeks with Hoegemeyer. Truly experiencing everything from walking fields to having a chat with some of our dealers and customers, their talents have been able to be displayed and they have been presented with plenty of opportunities to learn something new. 
Hear about their experiences so far:
Connor 5/26 Update: 
Eastern Region Sales Intern
The past week and a half as a Hoegemeyer Sales Intern has been nothing short of amazing! I have already been able to get my hands dirty helping DSMs and dealers in the Eastern Region deliver seed to customers and assist with planting test plots throughout the state of Iowa. This week western Iowa experienced frost damage on soybeans, and I was able to work alongside DSMs in evaluating the severity of the damage. Also, I have begun learning about Granular Insights and soon I will be able to help customers set up their own Granular accounts. I have already learned a ton about the seed industry and cannot wait to continue learning throughout the summer!
---
Trisha Update: 
Western Region Sales & Marketing Intern
As another week ends, I am able to keep learning more about Hoegemeyer Hybrids. Over the past couple of weeks I was able to go into the field with some of our DSMs and Western Region agronomists. I was fortunate to meet our dealers and get to know them and their stories. While getting to know the dealers, I have also been able to get photos of the places that I have been thus far. I'm growing in both my marketing and sales knowledge with Hoegemeyer!
When I was traveling with DSM Brandon Wollberg, I was able to meet one of his dealers, Gene Westerdard. One thing that Gene said that impacted me was, "Hoegemeyer cares about the individual farmer." This quote stuck with me for the rest of the day and put into perspective how Hoegemeyer is always there for the customer and is willing to help them, whatever it may be. I am looking forward to meeting more dealers and learning more about this industry as I continue my journey with Hoegemeyer this summer.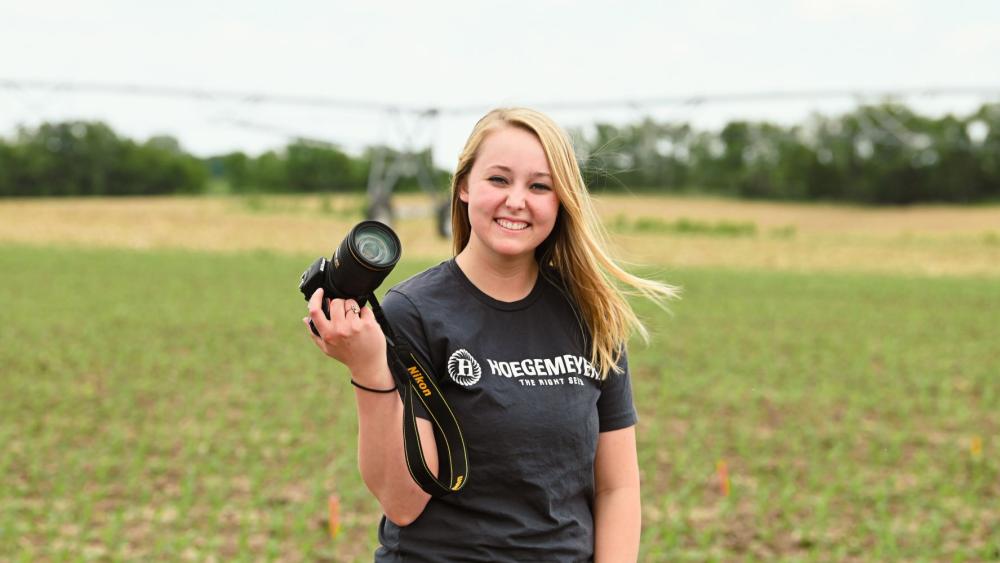 ---