Preparation for Upcoming Meetings
Trisha Dybdal, 2022 Intern
August 4, 2022
Here at Hoegemeyer, the next couple of weeks are very busy. After a three-year wait, we are finally able to have Tier 1 Dealers from each region get together for dealer kick-off. This is very exciting for all of the regions since there are many new dealers that have started and have not attended an in-person meeting. Darby, Patty, and I have been making final decisions on what needs to be done before we hit the road for the first meeting on July 25 in Sioux City.
Darby and Patty have been keeping me really busy this week from organizing t-shirts to getting name tags ready. There are a lot of little things that need to be done yet. The little things are items that many people may forget that need to be done.
When preparing for these meetings, we are making sure that everything is ready to be loaded into the trucks and that there is enough product for the three meetings. With Sioux City being the first meeting, we have to make sure that we are going to have enough product to carry on to the next meetings. Lincoln and Hays are back-to-back, starting August 1st with Lincoln and ending in Hays on the 4th.
With these meetings coming up, that means that my internship here at Hoegemeyer is coming to an end. After these meetings are over, I will only have one week left. This summer really did fly by fast, and it is crazy to think that I am almost done.
I had my little sad moment, but I am very excited to meet the dealers and the other DSMs from each region in the next few weeks. It is going to be a wild, but fun next few weeks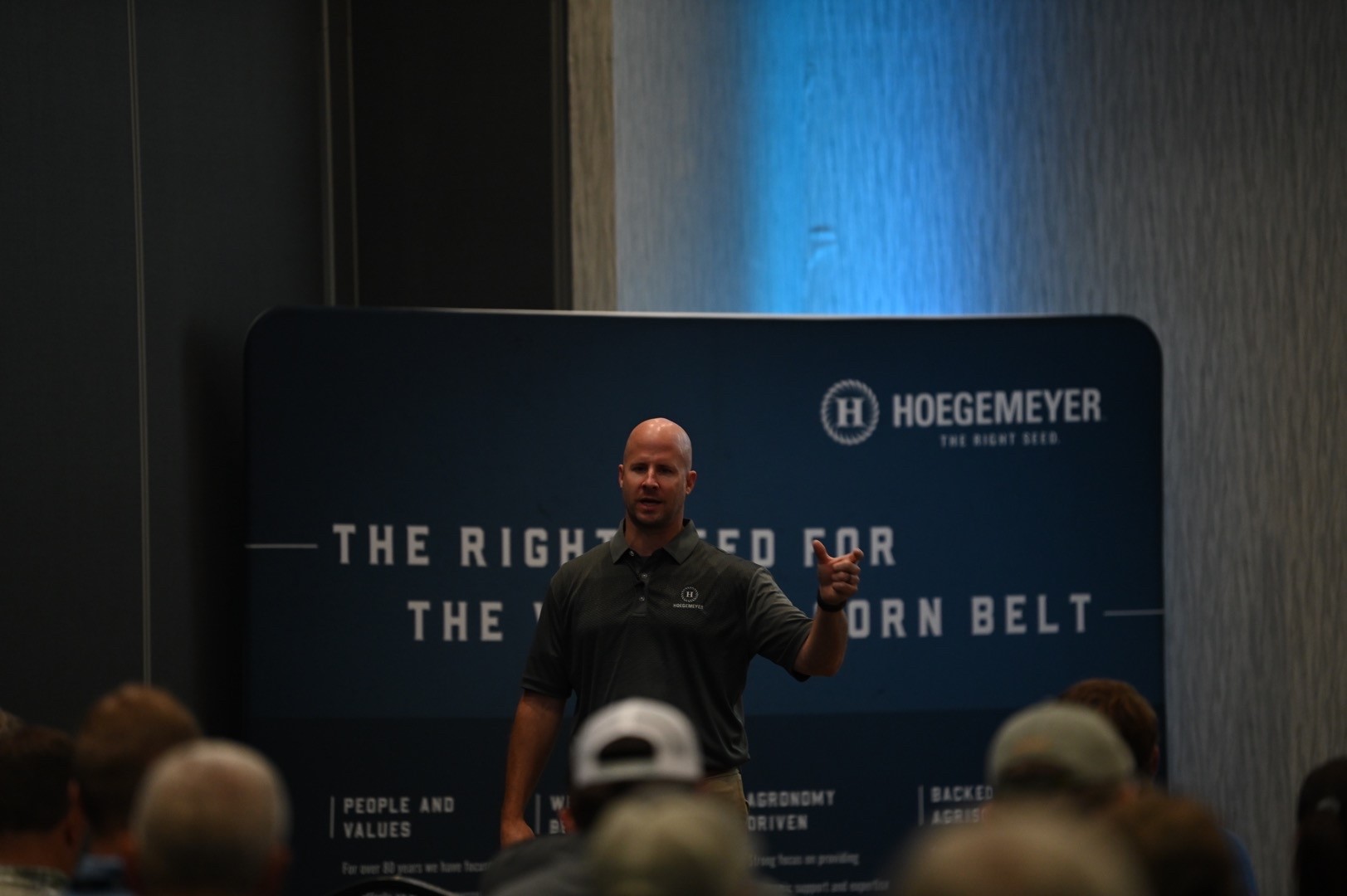 General Manager, Jeremy Thompson speaking at the Tier 1 Dealer meeting in Hays.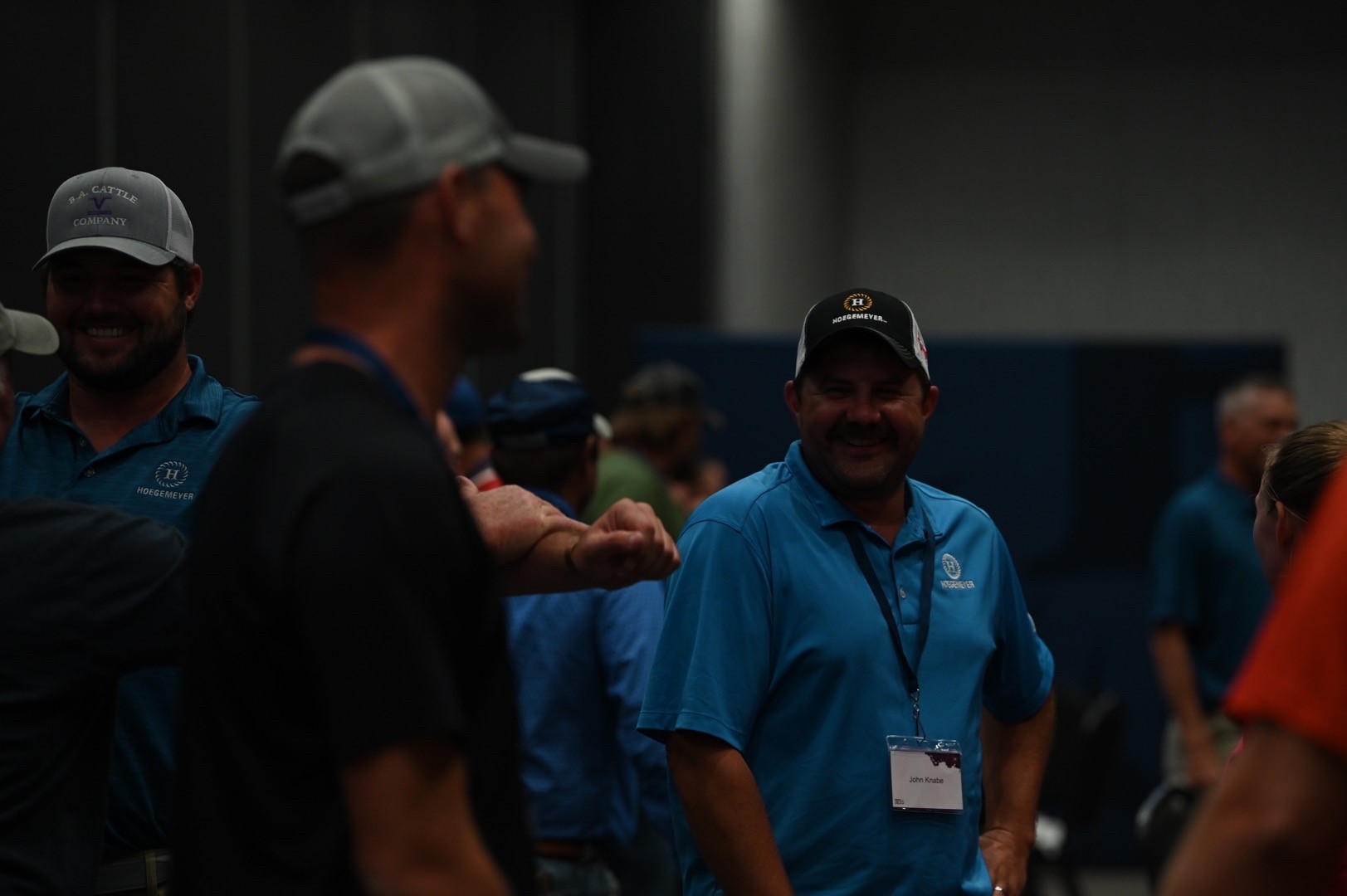 Everyone is having a good night one, thanks to our guest speaker.