Tar Spot in Corn
Eric Solberg, Eastern Product Agronomist
October 4, 2021
Tar spot is a relatively new foliar disease in corn that is becoming known, unfortunately for the mark it leaves behind on leaves. Caused by the fungal pathogen Phyllachora maydis, tar spot was discovered in Illinois and Indiana in 2015 and now may be important to understand based on your location.
Tar spot lowers yield by reducing the photosynthetic capacity of leaves and causing rapid premature leaf senescence.  Tar spot can be identified by the circular, tar-colored fungal fruiting bodies developing on the leaves.  Initial symptoms are small brown lesions that darken with age and leaves the leaf feeling bumpy.  The lesions cannot be rubbed away completely or dissolved in water. Tar spot spreads from the lower leaves in the canopy to the upper leaves and eventually the husks of the developing ears.  Severe infection can cause leaf necrosis and reduce the weight of the ears with kernels of the ear tip germinating prematurely.
Tar Spot was first observed in Mexico over 100 years ago, but it was first confirmed to be in the U.S. in 2015.  It has subsequently spread to most states in the corn belt including Iowa, Missouri, Minnesota where Hoegemeyer sells corn (figure 1). Use the link in figure 1 to see if tar spot has been found in your county.   Tar spot will be a pathogen that will have an impact if the environment allows for many years to come.
How do I control Tar spot?
Observations in hybrid trials indicate that hybrids differ in susceptibility to tar spot (Kleczewski and Smith, 2018).
Longer maturity hybrids for a given location have been shown to have a greater risk of yield loss from tar spot than shorter maturity hybrids (Telenko et al., 2019).
Genetic resistance to tar spot should be the number one consideration when seeking to manage this disease, as it appears to have a greater impact on symptoms and yield loss than either cultural or chemical management practices.
Several foliar fungicides are labeled for control of tar spot in corn and specific recommendations are still being developed.
Tar spot overwinters in corn residue.  So far, observations suggest that tillage and rotation have little effect on tar spot severity.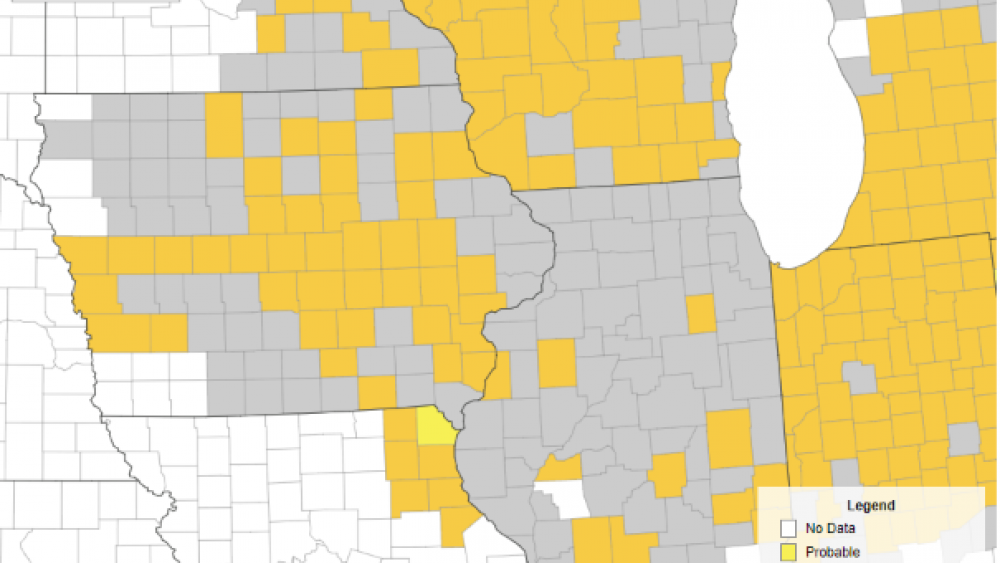 ---
Sources
Allison Robertson, ISU Extension
Tar Spot in Corn, Madeline Hendrickson and Mark Jeschke
Agronomist Contact Info:
Eric Solberg, East Region Product Agronomist    
e.solberg@hoegemeyer.com
Be sure to check out our website at therightseed.com for more information!