 Southern Region
The latest happening in Kansas, Oklahoma and Western Missouri
Tune in for some homegrown insights.
Every year, we look forward to greeting our customers and new faces out in the fields through our Master Plot Tours. And while this year looks a little different, we are excited to announce a new virtual series—Crop Talk—to bring you the latest agronomy insights, plot results, and visibility into new varieties and top performers. At Hoegemeyer, relationships and commitment to our customers runs deep.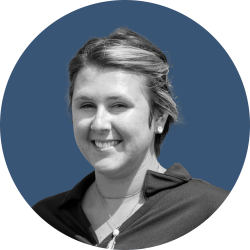 Teal Mills, Southern Agronomist
Meet your local Hoegemeyer agronomist. Bringing local know-how to fields and soils in Kansas, Oklahoma and Missouri. Pinpointing the right varieties that perform, right here.
Strong Emergence With The Right Seed
Top corn products showing strong emergence in damp spring conditions.
Local Product Review By A Hoegemeyer Dealer
VanGundy Farms are third generation Hoegemeyer dealers. Our roots run deep with our dealers. From localized product testing to personal recommendations, it's about a bag of the right seed for grower success.
Regional Product Advantage: 7434 AM™
Excellent yield potential for early maturity, works over a broad area. Tall plant with high ear placement.
Product Review By A Hoegemeyer Dealer
Thompson Seeds has been a Hoegemeyer dealer for 50 years. Their product recommendations are tried and tested on their acres. Hear about their Enlist E3 soybeans recommendations for northeast Kansas.
Regional Product Advantage: H6020
A stable sorghum product in our line-up that highly suitable for the drought prone soils of central and northwest Kansas. Good stalks and very good root structure.
Regional Product Advantage: Hoegemeyer 8233 AM
An elite new genetic family with maximum versatility and Optimum® AQUAmax® drought tolerance.
Enlist™ System On-target Application
On target. On the job. Only one herbicide system is ready to tackle your resistant and hard-to-control weeds this season. With near-zero volatility and the tank-mix flexibility you need to take out Palmer amaranth, waterhemp, giant ragweed and more. Plus, we're here to deliver our unwavering commitment to you, today and down the road.
How Planting Populations Affect Yield
By testing population planting extremes, we are able to pinpoint ideal population rates to ensure correct product placement, maximize standability and deliver strong yield performance.
Raised Local. Raised Right.
Born and raised here, Hoegemeyer Hybrids® knows what thrives in the Western Corn Belt. We've spent 80 years walking, growing and living these fields to give you agronomic expertise as genuine as our service and delivering higher yield results to prove it.
Top performing corn products in the Southern region
View the latest products and technologies from Hoegemeyer such as Qrome® Corn and more. All combined with our local expertise.
| Product | RM | Description |
| --- | --- | --- |
| 7955 AML | 109 | A "go anywhere" style of product with disease package, good top-end yield, and Leptra insect protection |
| 8233 AM / 8235 Q | 112 | New 112 day AQUAmax product suited for dryland to full irrigation with good season-long standability |
| 8490 AM / 8491 Q | 114 | A strong 114 day AQUAmax product with consistent performance from low to high yield environments |
| 8529 AM / 8531 Q | 115 | A strong 114 day AQUAmax product with consistent performance from low to high yield environments |
| 8750 AML | 117 | Optimum AcreMax Leptra hybrid with strong yields and agronomics |
Top performing soybean products in the Southern region
We offer strong varieties that perform right, including game-changing technologies like Enlist™ E3 Soybeans—the most elite herbicide system available in soybeans.
| Product | RM | Description |
| --- | --- | --- |
| 4081 SE | 4 | High yielding E3 stacked with STS tolerance for double crop flexibility |
| 4161 E | 4.1 | Excellent performance in a wide range of environments, top pick for stress tolerance |
| 4516 SE | 4.5 | Mid group 4 E3 stacked with STS tolerance for double crop flexibility, excellent choice for high pH soils |
| 4641 E | 4.6 | High yielding E3 for dryland and irrigated acres, excellent disease package |
| 4860 E | 4.8 | Great performance on marginal soils, widely adapted |