2022 New Enlist E3 Soybean Lineup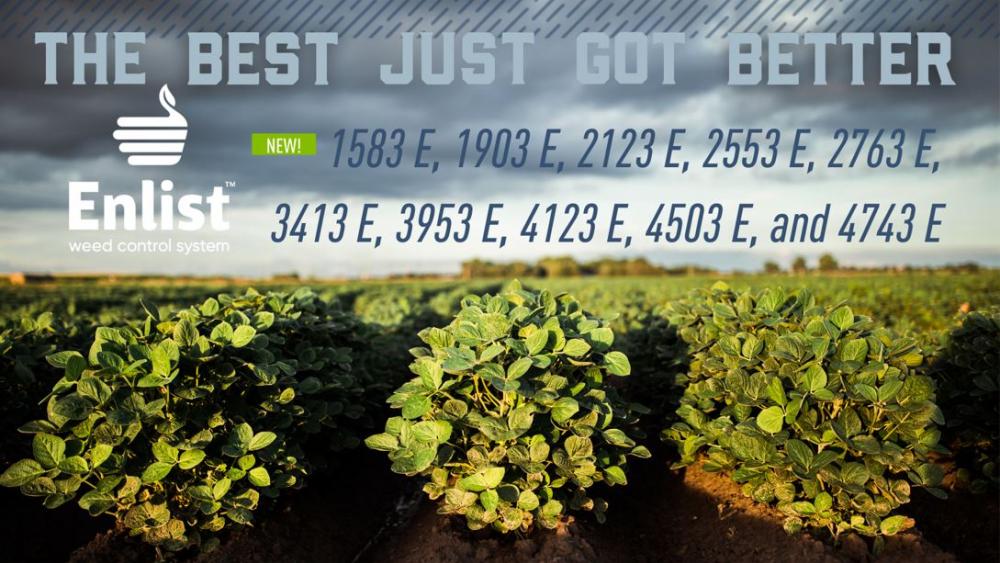 The future is here, Hoegemeyer is proud to introduce ten brand-new Enlist E3 soybean varieties with next-level performance.  The Enlist E3 trait is the fastest growing soybean herbicide trait in the Western Corn Belt, and we are ready to introduce even more yield potential, impressive agronomics, and defensive traits to your fields through genetics never before available in Enlist E3.
These new genetics are now available with the Enlist E3 trait and are a result of our partnership with Corteva Agriscience. Through our collaborative effort with research and production, we are positioned to deliver significant volume and availability for the 2022 planting season.
Enlist E3 soybeans have shown they are the right seed for the Western Corn Belt through its proven yield and versatile, powerful weed control; however, the best just got better.
There is no waiting, the next wave of new Enlist E3 soybean genetics are ready to perform in the Western Corn Belt. Hoegemeyer's Enlist E3 soybeans lineup includes varieties ranging in maturity from 1.5 to 4.7 relative maturity.  The new varieties are 1583 E, 1903 E, 2123 E, 2553 E, 2763 E, 3413 E, 3953 E, 4123 E, 4503 E, and 4743 E.  Additional information on these products can be found on our website at www.therightseed.com/products/soybeans or contact your Hoegemeyer dealer.