Choosing a Soybean Variety in 2021
Philip Swantek, Western Product Agronomist
January 15, 2021
Many producers across the Midwest are either purchasing or have purchased their seed come January, and choosing a soybean variety is something on many producers minds. The four soybean traits available from Hoegemeyer in 2021 are: Enlist E3™, Roundup Ready® 2 Xtend, LibertyLink® and Roundup Ready® soybeans.
When it comes to choosing a soybean variety, there are three main factors I consider:
1. Soil pH
In a field with pH of 7.5 or higher, soybean chlorosis is likely to occur. A producer should consider this: is the pH consistently high across the entire field, or are there "hot spots"? At times, a soybean "hot spot" (pH 8 or higher) can be remedied by using an in-furrow, chelated iron product. In either case, consult the Hoegemeyer Seed Guide for a soybean with an IDC rating of 5 or above.
2. White mold history
Fields with a history of white mold tell their own story: it's an ugly disease when it rears its head and can rob up to 20 bushels per acre. Consult the Hoegemeyer Seed Guide for a white mold rating of 4 or above. Crop rotation, wide rows, and foliar fungicides are three other useful management strategies for this disease.
3. Sudden Death Syndrome
When left unchecked, sudden death syndrome can result in up to 50 percent yield loss. SDS appears in fields that have been planted early or into cold and wet soils. Soybean Cyst Nematode infection can increase the incidence of sudden death syndrome, therefore choosing a variety with SCN resistance and treating seed with Lumigen helps lessen the seedling's exposure to harmful pests.
Using a soybean with an SDS rating of 5 or better and pairing with an SDS treatment such as ILEVO® fungicide/nematicide seed treatment is a great management strategy.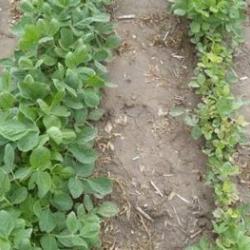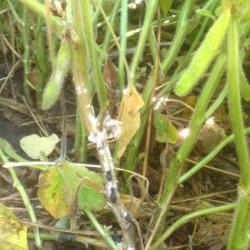 When choosing a Hoegemeyer soybean variety for your farm, please feel free to reach out to a Hoegemeyer representative to ensure we place the right seed on the right field. 
Sources
https://extension.psu.edu
https://extension.umn.edu/pest-management/sudden-death-syndrome-soybean